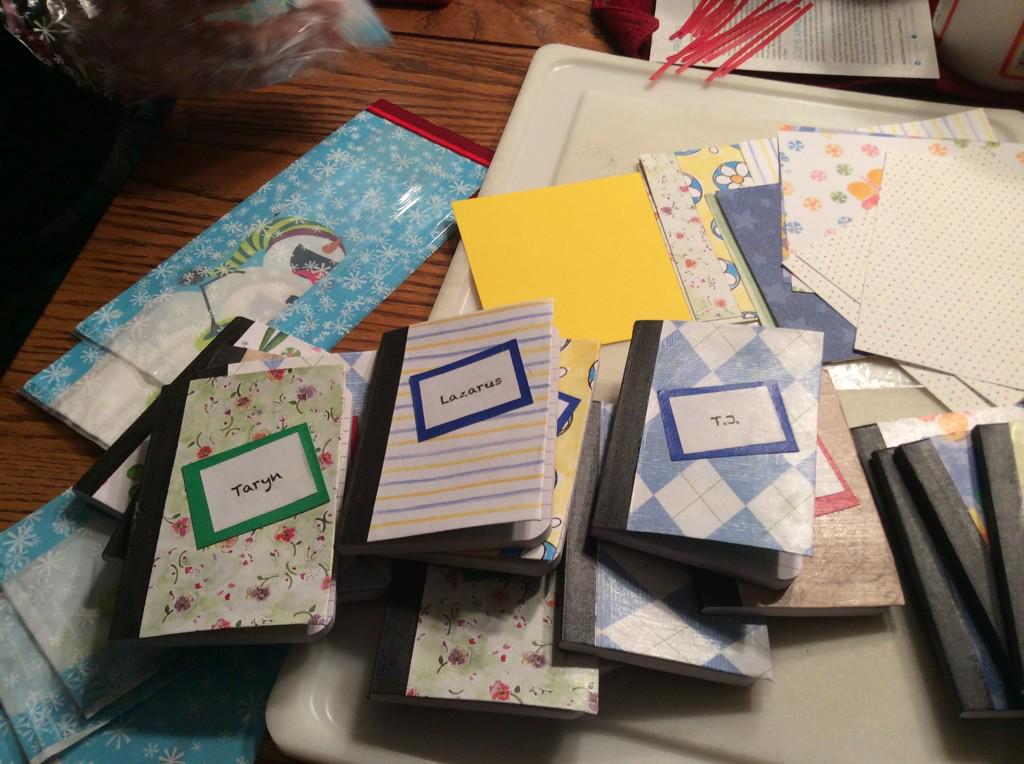 As I prepared my "little" treat bags for my favorite 2nd graders, my son joined in the fun!
I wanted to take a moment to remind my learners to have a wonderful break and use their new "little space" to "Write a Little Everyday!"
Ideas for a "little" writing are…
grocery lists, favorite word lists, what I dreamed yesterday, what I want to dream today, 20 minute observations of the front yard, 20 minute observations in the back yard, what I can hear when I turn off the TV, a map of my room, what my grandma says to me, what my decorations look like, things that are red, things that are my favorite color, why I smiled today, a joke I heard, a character I read, a picture of my refrigerator gallery, a weather report…
this is a time to be creative with a few minutes, a few lines, a little thought, and a special pen.
Writing a "little" is just enough to start the greatest story on Earth, YOURS!